Free delivery
All orders posted FREE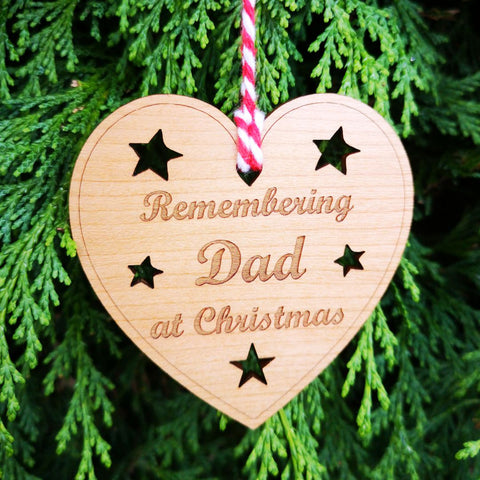 "Remembering Dad at Christmas" bauble is a Christmas tree decoration to hang on your tree over the festive season to keep you Dad in your thoughts at all times.
The wooden bauble is heart shaped and measures 7cm x 7cm and has the working "Remembering Dad at Christmas" engraved into the wooden bauble.
The design also features a number of stars cut out around the decoration and it comes with a red & white twin to use to hang on the Christmas tree.
This memorial bauble will be a lovely addition to your Christmas tree. It is also available as a Remembering Mum at Christmas design too.
Other popular memorial baubles are the Because someone we love is in heaven bauble