Free delivery
All orders posted FREE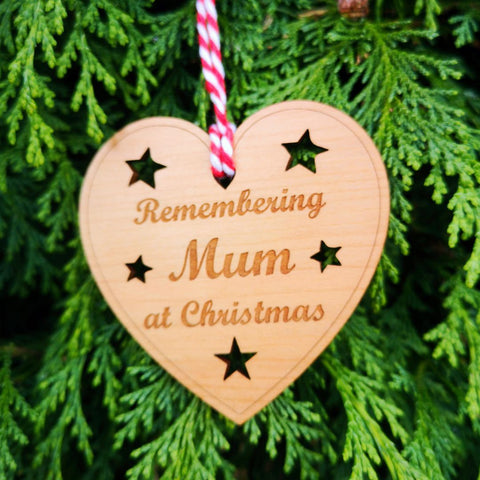 "Remembering Mum at Christmas" bauble will hang perfectly on the Christmas tree and be a perfect reminder of your Mum who is not with you this Christmas time.
The wooden bauble is heart shaped and measures 7cm x 7cm and has the working "Remembering Mum at Christmas" engraved into the wooden bauble.
The design also features a number of stars cut out around the decoration and it comes with a red & white twin to use to hang on the Christmas tree.
This memorial bauble will be a lovely addition to your Christmas tree. It is also available as a Remembering Dad at Christmas design too.
Other popular memorial baubles are the Because someone we love is in heaven bauble