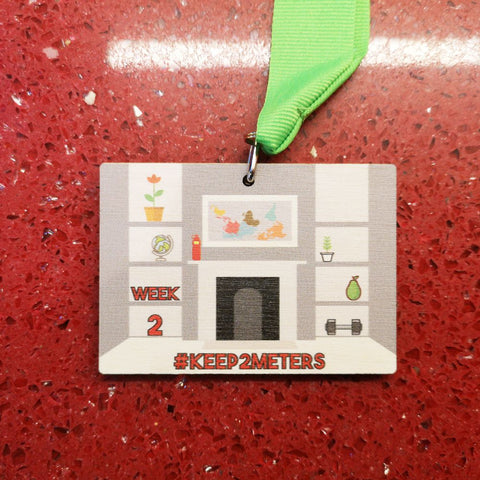 PE With Joe Medals for all the Children who take part in the daily exercise with The Body Coach or other daily exercise routines - WEEK 2 Medal (30th March - 3rd April)

*Automatic 11% discount at checkout for orders of more than 1 Medal of a specific week*
The Week 1 medal is available here
Children (and Adults) all over the country and embracing the morning PE session and daily exercises that are being done online from people like The Body Coach Joe Wicks, with Millions tuning in daily to take part in the 30 minutes of exercise form 9am in the morning.
Each week we will be adding a new medal with a slightly altered design and message that can be given to anyone who has completed each full weeks daily exercise, a nice incentive for Children to keep up the daily exercise routine.
The wooden medal is full colour printed and comes with a ribbon attached. The medals measure 7.7cm x 5.5cm.