Free delivery
All orders posted FREE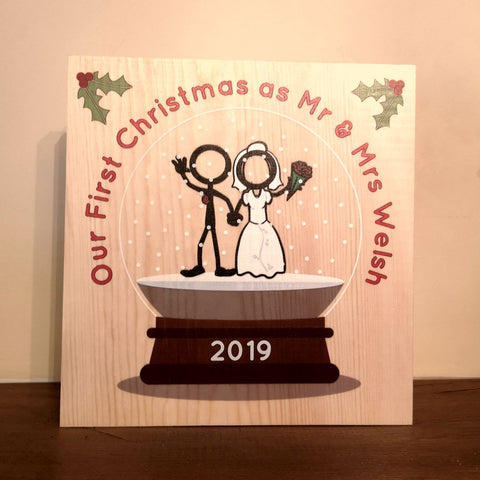 Sold Out
Personalised Our First Christmas as Mr and Mrs snow globe sign
£24.99
Brand Personalised Gifts
This product is unavailable
Personalised "Our First Christmas as Mr & Mrs" wooden sign has a couple inside a snow globe.
The wooden sign measures approximately 21cm x 22cm  and 2cm thick meaning that it can stand freely on a table, mantle piece, window sill.
Fully colour printed directly onto a piece of pine the sign is personalised around the snow globe with the couples name and also on the snow globe with the current year to mark this first Christmas of them as a married couple.
The wooden First Christmas sign will make a lovely keepsake too once this Christmas season has gone as it will mark the special occasion for years to come.