Free delivery
All orders posted FREE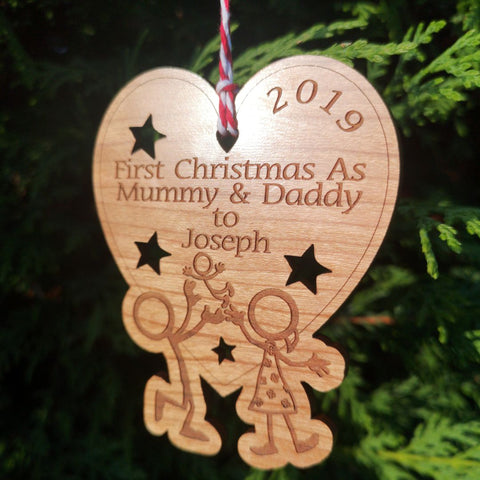 Personalised First Christmas as Mummy & Daddy Decoration that is engraved with the current year and your babies name engraved into the bauble.
The wooden bauble measures 7cm x 8.4cm and all the details are engraved into the wood along with the current year (2019) and your babies name along with the words "First Christmas as Mummy & Daddy to <CHILDS NAME>.
The decoration features a Mummy, Daddy and a baby also engraved into the wood. Around the bauble we also cut out stars and attach a red & white twine so you can hang it from your Christmas tree.
Please enter the first name of your baby in the box provided that we will use to engrave into the Christmas decoration.