Free delivery
All orders posted FREE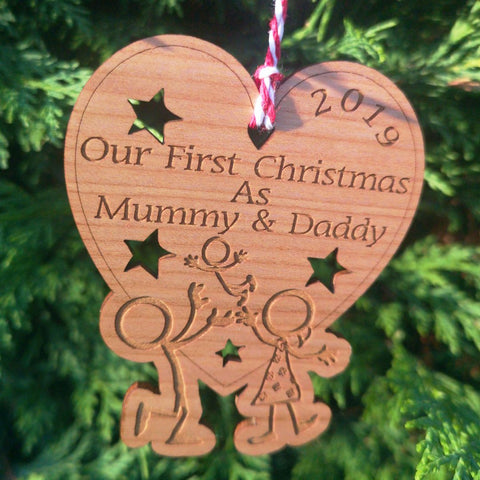 Our First Christmas as Mummy and Daddy Decoration, engraved wooden decoration with the current year 2019 engraved into the decoration.
The heart shaped design also features a Mummy and Daddy and a baby along with a number of stars cut out of the design.
The decoration measures 7cm x 8.3cm and is fully engraved and cut out of wood and has a red & white festive twine attached for hanging from your Christmas Tree.
The decoration is personalised with the current year engraved into the top of the decoration.