Free delivery
All orders posted FREE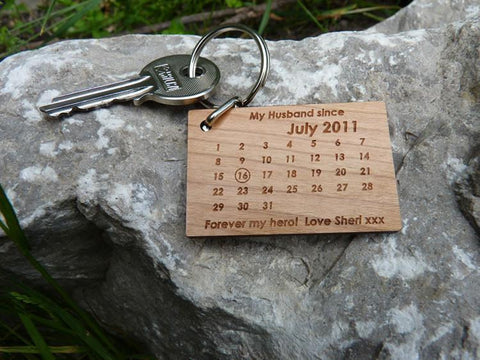 These Valentines Day keyrings are perfect to give to your Valentine on the 14th February as they are engraved with the calendar date you first met, went on a date or got married along with a message with who it is from.
For example, the top of the keyring can read "My Girlfriend since" or "The day you became my Husband" and then below this is the date circled on the calendar and th  year and at the bottom a place for a short "Love from" message.
If you wish to add a further message then on the back of the Valentines keyring is space to engrave another larger message .
The keyring is made out of cherry veneer wood and the detail is engraved into the actual wood to leave a lasting marking in the wood.