Free delivery
All orders posted FREE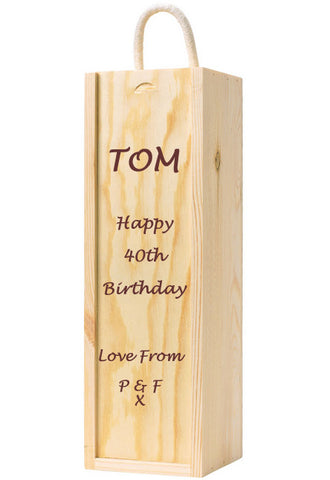 This personalised wooden wine box is a great gift for someone on a special occasion. The wooden wine box takes a standard single bottle of wine, spirits or champagne. It has a front sliding lid that you can personalise with your own message to suit any occasion.
The top of the wine box has a sturdy rope handle.
The wood for the wine box is 100% FSC which means it comes from well managed sustainable forests.
The internal measurements for the wooden wine box are for a ottles maximum size of 90 x 330mm.
Because wood is a natural product there is the chance that there will be some natural marks in the wood.