Free delivery
All orders posted FREE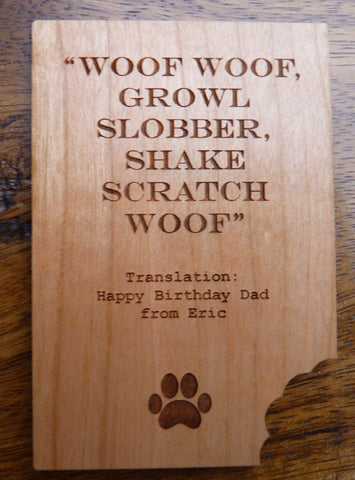 If you have a dog that wants to give their human a personalised wooden card then this is the perfact one. The wooden card has a "bit mark" taking a chunk out of the corner of the wooden card where the dog has clearly been holding it or chewing on it in their mouth.
The main inscription of "Woof woof, Growl Slobber Shake Scratch Woof" then below has your own personal translation engraved into the wooden card with below that the dogs paw print to sign it.
The wooden cards are made out of a cherry wood veneer and measure 14cm x 9.5cm and come supplied with a brown envelope to send or give them in.
When ordering please include the personal message that you want to go as the "Translation" in the box provided.