Free delivery
All orders posted FREE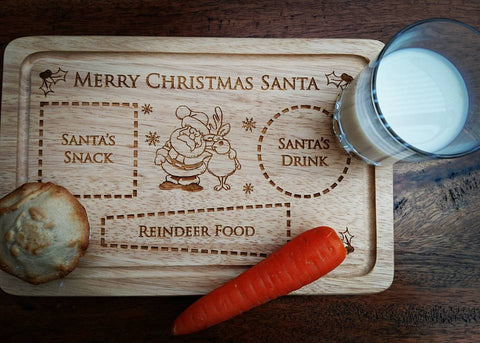 Our Personalised Santa Plate is made out of a lovely wooden chopping board, well laid out with a place for Santa's Mince Pie, a drink (beer or milk, you choose...) and then a carrot for the reindeer.
At the top it says "Happy Christmas Santa" and if you wish to have a personalised one below it is the space to have your short "love from" personalisation message.
The Santa Platter measures 30cm x 20cm and the design is engraved into the wood (not just printed on).
If you prefer the title Father Christmas instead of Santa then this is not a problem, we are able to offer that too, just include those details at the checkout in the notes for us along with the "Love From" message if you select a personalised Santa Plate.