Free delivery
All orders posted FREE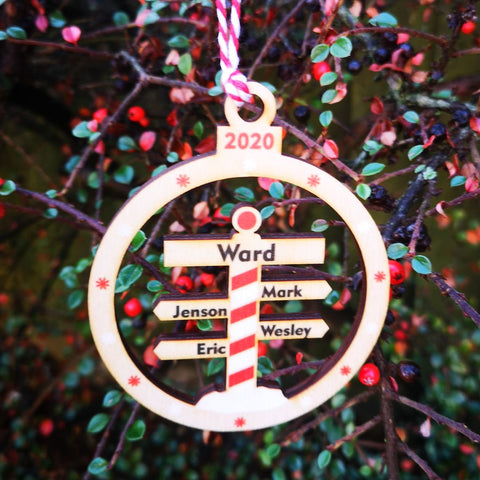 These wooden personalised family Christmas baubles feature a North Pole sign with the family name at the top and then the names of the family on each of the direction posts.
There is the option for either 1 or up to 8 different names on the direction posts, you can choose how many you need and your bauble will be made with the number of direction signs that you need.
The wooden bauble is made out of a 5mm thick wood and fully colour printed with your family or friend names on the bauble. The classic North Pole post has the red & white lines and a snow heap at the bottom of the pole and the year 2023 at the top of it too.