Free delivery
All orders posted FREE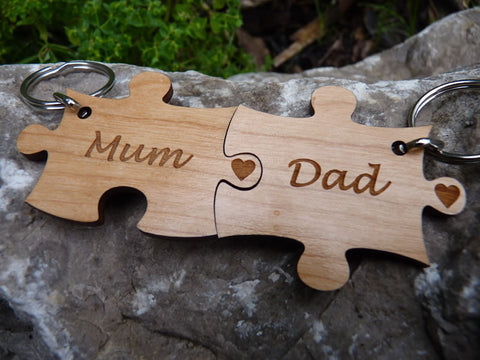 This is for a pair of Mum & Dad personalised jigsaw piece keyrings. One half is engraved with Mum and the other half with Dad. On the connector piece of each jigsaw piece is a heart.
On the reverse you can have a further small personal message engraved onto each keyring, a great way to personalise this gift even further for your parents who will no doubt treasure the keyring.
The jigsaw piece keyrings are made out of a cherry wood and measure around 10cm wide when joined together and 4.5cm tall.
As the keyrings are made out of wood which is a natural product the engraving colour and wood colour may vary slightly from the image and there is the natural grain and markings in the wood that are just part of what make these keyrings so lovely.