Free delivery
All orders posted FREE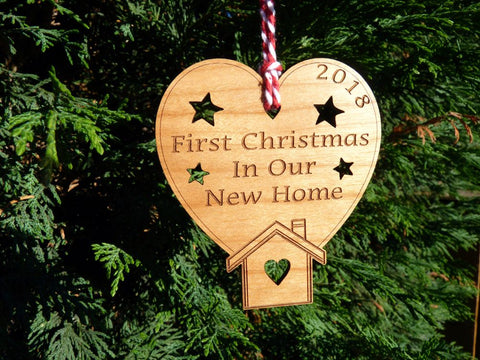 If you've moved into a new home this year then this Christmas will be an extra special one as your First Christmas In your New Home so get a personalised decoration that is engraved with the words "First Christmas In Our New Home" and the current year inside the heart shaped wooden decoration that features a home at the bottom. There are stars and hearts cut out in the wooden decoration.
The bauble is personalised with the current year in the top corner of it.
The wooden bauble measures 7cm x 7.6cm and are made out of wood with all the detail engraved into the wooden bauble.