Free delivery
All orders posted FREE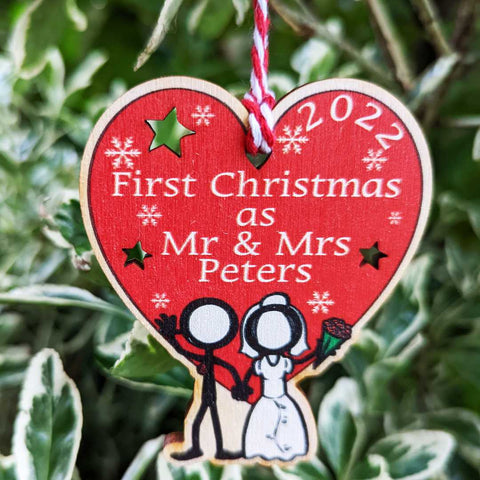 Custom Christmas decoration for any newly-wed husband & wife as they celebrate their First Christmas as Mr & Mrs.
This beautiful wooden Christmas decoration is personalised with the current year 2022 along with the married surname of the newly married couple.
This will be a treasured keepsake to bring out each Christmas, a very beautiful gift to buy for yourself or for a couple who have got married in 2022.