Free delivery
All orders posted FREE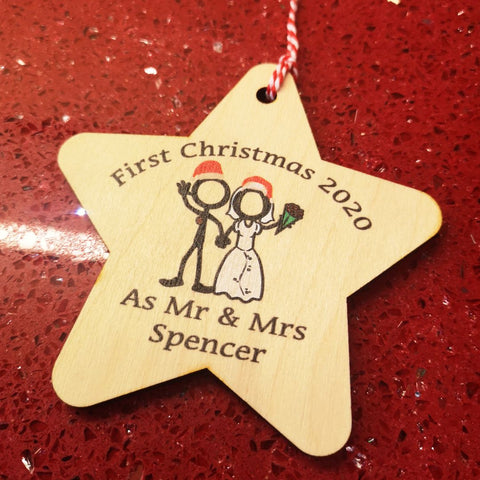 First Christmas as Mr & Mrs decoration personalised with the married couples name and the year 2020 on the star shaped wooden decoration.
The wooden star shaped Christmas decoration measures 10cm and has the wording and design of the Bride & Groom colour printed onto the decoration.
The decoration comes with a red & white twine so the decoration can be hung up and will also be a lovely keepsake Christmas gift for years to come.
The wooden decoration is made out of Birch Plywood and is colour printed direct onto the wood of the Christmas decoration.