Free delivery
All orders posted FREE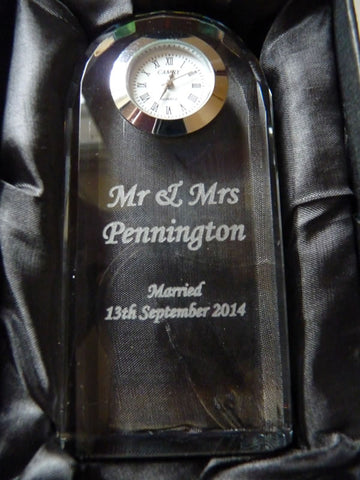 Sold Out
Engraved Glass Crystal mantle clock
£24.99
Brand Personalised Gifts
This product is unavailable
Our engraved crystal mantle clock is a stunning piece that makes a lovely gift for a special occasion such as a wedding gift or to mark other special occasions.
As the clock looks so special and with the personalisation engraved onto the clock it makes the clock an even more exquisite gift.
The mantle clock measures around 10cm x 5cm x 2cm and comes in a black lined box.
We recommend just 15 characters per line on the clock for the engraving, any more and the text will have to be too small.