Free delivery
All orders posted FREE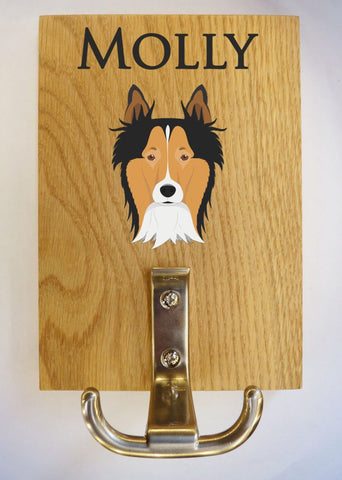 Sold Out
Personalised Collie Lead Holder
£29.99
Brand Personalised Gifts
This product is unavailable
Personalised Collie lead holder to hang your dogs lead on. The solid oak holder is personalised with your Collie's name at the top and then a wonderful Collie dog character in the middle of the lead holder and then at the bottom is a lovely sturdy hook to loop your dogs lead(s) and towels on.
The reverse has a cut in the back so that the holder can fit flat against the wall.
The solid oak sign measures 20cm x 14cm and is 2cm thick, the solid hook then sticks out a further 6cm from the face of the piece of oak.
The picture of the Boxer dog is just to show a side angle of the lead holders.