Free delivery
All orders posted FREE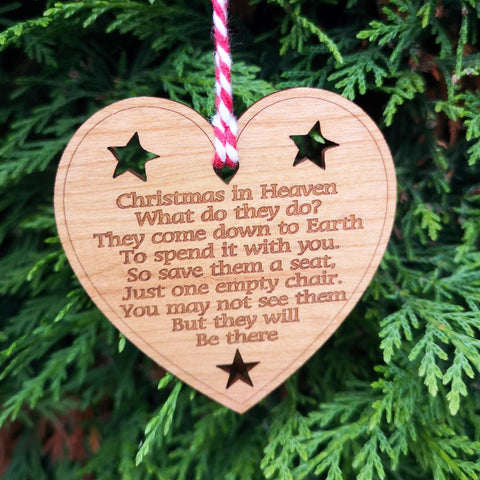 "Christmas in Heaven what do they do? They come down to Earth to spend it with you. So save them a seat, just one empty chair. You may not see them but they will be there" bauble decoration.
The lovely Christmas in Heaven decoration has the lines from a lovely poem about those family and friends who are in Heaven this Christmas.
This decoration can hang on your Christmas tree or you could place it on your table and save a place for Christmas Dinner to remember your loved one in Heaven.
The wooden decoration measures 7cm x 7cm and comes with the wording engraved into the wood and the stars cut out in the design. A red twin is also attached so the bauble can be hung up.