Free delivery
All orders posted FREE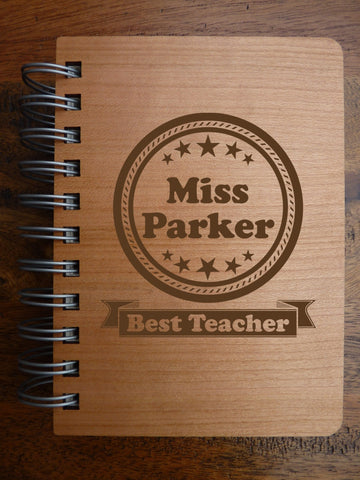 Do you have the Best Teacher? Let them know with their very own wood covered personalised Best Teacher Notebook. Your teacher will be so pleased and proud to be thought of in such high regard and will treasure their own personal notebook where they can jot down all their school notes and ideas for class in.
The A6 sized notebook has a lovely wood cover on the front and back and the front cover is custom engraved with your teachers name and the slogan "Best Teacher".
You can also add a short engraved message for the bottom of it too if you wish or just stick with the lovely design on it's own.
The A6 sized notebook contains 200 pages of 120gsm ruled perforated paper and it is a spiral bound notebook. It measures 15cm x 11cm.