Free delivery
All orders posted FREE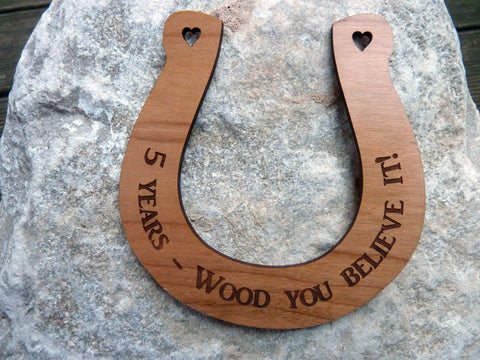 Mark your 5 years of marriage together with this wooden "5 Years - Wood You Believe It" Horseshoe.
The wooden engraved horseshoe measures 10cm x 10cm and has 2 heart shaped holes cut out of the ends so a ribbon can be attached to hang it from.
The 5 years traditional gift is wood and a  traditional gift at a wedding is a horseshoe so you are able to combine the 2 together to make a lovely keepsake gift fir your wedding anniversary.