Free delivery
All orders posted FREE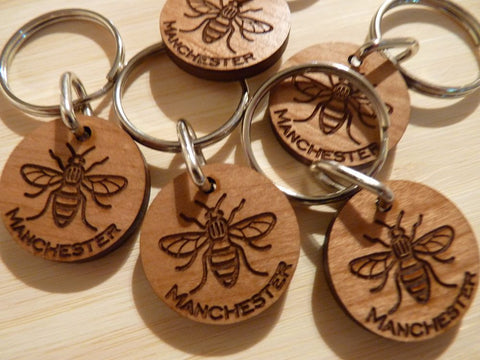 This Manchester Worker Bee keyring was made to help raise money for the victims of the Manchester Terror attack at the MEN Arena.
The profits from the sale of these keyrings went to the fund raising for the families for those who have lost a loved one or for those who have been affected by the bombing at the Ariana Grande concert at the Manchester Arena on Monday 22nd May 2017.
The wooden keyrings measure 2.5cm in diameter and are engraved with the Manchester Worker Bee and the word Manchester.
* Update: 19th June 2017 - Due the the amazing response we have managed to raise and donate £2,000 to the Manchester terror attack victims fund run by the M.E.N & British Red Cross. We are no longer fundraising with these Manchester Worker Bee keyrings now because we reached £2,000 which we felt an amazing target and sales were slowing down so we wanted to get the funds donated over to the people who need them and who were affected by the Manchester terror attack.
One Love Manchester! x